OFFERINGS
TRUE SELF MASTERY READINGS are a blend of Human Design, The Gene Keys and the North and South Nodes of Astrology.
These are all incredible systems of wisdom for gaining greater insight into your Soul's inner and outer higher purpose, how to access greater radiance and energy, how to be of the greatest service possible to yourself and others, how to make wise decisions based on who you truly are and what is most important to you and what your Soul has already mastered and is here to master.
You will also receive deep insights about how to move out of operating from your shadow (and we all have a shadow side), how to operate more deeply from your greatest gifts and how to activate your innate powers so that you can navigate through your inner and outer life with more ease, grace and mastery.
You are a unique and one of a kind individual.
TRUE SELF MASTERY is about clearing everything that you have taken on that is not aligned with who you truly are and why you are truly here so that you can embody your truest, deepest and highest self and love and support others in doing the same.
Readings are about 90-120 minutes long give or take depending on your unique design.
Readings are delivered to you via email in an MP3 format so that you can listen to it whenever and as many times as you wish.
Many clients have told me that it feels like these readings are like receiving the owner's manual for their life that they wished they had received at their birth.
Here is what people are saying about them:
It is healing just to be held in the loving attention of another. In this way, receiving a True Self Mastery reading from Anne was not only informative, confirming and affirming, it was much needed healing.
The time, care and thorough intelligent investigation of my unique design that Anne offered was not only illuminating, it was empowering and life changing.
When I heard the comprehensive recording that Anne offered I felt held in loving, compassionate attention and I continue to use it to refer to not only as a resource as I continue my self exploration and self discovery, but as a touchstone for remembering I am loved and I have a purpose for my life.
The reading helped me see what is unique about me and better understand where I might run into resistance in my life and how I might better focus my energy and efforts.
I found this to be hugely beneficial in informing my life focus.
It was like receiving the instruction manual for my unique human instrument that I never had.
Empowered by my reading I am able to move forward in my life with much more intelligence and intention with far less effort and much more ease and grace.
I am deeply grateful for the extensive time, care, profound wisdom and intelligence that Anne offers in her work with me.
Absolutely amazing!
-Michael Purcell
That is the best money I have ever spent in my life! Your ability to call forth the truth and assist and guide me towards my most authentic path is astounding. I have never felt so understood, so celebrated and so clear. I highly recommend your services for anyone seeking their higher truth who are looking to find that which their Soul is truly here to experience and fulfill. You are absolutely amazing and your work is worth every penny!
-J.S. from Santa Barbara
The True Self Mastery reading Anne did for me is a powerful tool for understanding my present and planning my future.
The insight she shared offered me clarity and confidence to be myself in all aspects of my life.
-S.G. from Santa Babrara
$250 PURCHASE HERE
I am also offering a combination of a TRUE SELF MASTERY READING + a one hour long TRUE SELF MASTERY COACHING SESSION to help you implement and embody everything that you learned in your reading.
Readings are normally $250
A one hour coaching session is normally $175
YOU SAVE $50 when you purchase both for $375 PURCHASE HERE
ONE ON ONE COACHING
As an Associate Certified Life Coach by the International Coaches Federation and The International Coaches Federation, I am devoted to supporting you in raising your vibration to match your purpose, values and vision.
Your purpose is why you are here. It's the higher purpose of your life.
Your values are your guiding principles and golden rules and what you feel is most important in your life.
Your vision is your personal big dream for yourself and the collective dream that you hold for all of humanity and existence.It's big stuff.And that's what you're up to.You are a big Hearted Soul centered visionary here to make a positive contribution to the world.And the #1 thing that can happen is that you when you're on a mission is that you can get all caught up in the go go go and forget about why you are doing what you're doing, what matters most to you and of course taking care of yourself.I know because that's how my life was.So I made some mega changes.
I totally transformed my vibration.
And I am here  to help you transform your vibration if you're ready.
If you are a super motivated and committed to make some major spiritual, emotional, physical, mental changes and positively transform your relationships with people, places and things and want to:
*Get clear about who you are and why you're here and what you value most in life.
*Realign with what you truly Love, what Lights you up and invokes the deepest states of Bliss
*Make consious choices in all areas of your life with people, places and things so that everything is a resonant match with your purpose, values and vision.
*Create your own personal foundational self-love and self-care lifestyle based on Nutrition, Movement, Meditation, Conscious Breathing, Emotional Cleansing, Physical Cleansing, Rest, Relaxation and Sleeping
*Receive coaching in all areas of your life
Then sign up for a one on one session with me.
CUSTOM DESIGNED YOGA-BREATHWORK-MEDITATION VIDEOS
One of my greatest passions is creating personalized Yoga-Breathword-Meditation Videos.Before starting the project I ask you the in depth questions to create a Yoga video that is perfect for your specific needs physically, mentally, emotionally and spiritually.
Here's a testimonial from one of my clients:
Anne is a one of a kind yoga instructor, her yoga encompasses all the things I require from my yoga practice. After asking a few questions on how you would like the video tailored to fit your specific needs she makes it JUST so.  She leads you through a mind clearing peaceful guided meditation to clear stress and tension. Then the yoga practice begins targeting your points you asked for. All along the way Anne is inspiring you to be your stronger future self.  The video was tailored for exactly what I asked for I am so grateful I can now practice anywhere any time. 
-Michele P., Santa Barbara, CA.
Check out a sample video —> HERE <—
PURCHASE HERE $200
2018 EVENTS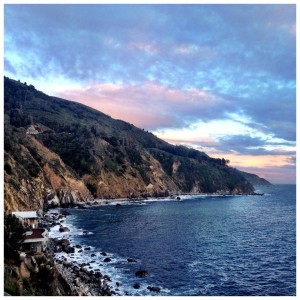 THE ESALEN INSTITUTE

I will be teaching:
April 27-30
May 18-21
I will be a guest teacher teaching Restorative Yoga, Pranayama, Slow Flow Yoga, A Journey Through The Chakras and a Shamanic Deep Healing, Clearing and Blessing session as part of the Experiential Program which open to everyone at The Esalen Institute in Big Sur, CA.
Please visit www.esalen.org to book a personal retreat or workshop.
THE CLEANSE
MAY 5-11, 2018

7-8:30am daily

Attend in person in Santa Barbara, CA.
Or attend via Live Stream classes from anywhere in the world.
Videos provided of all classes.
$150 REGISTER HERE

Give yourself the gift of a deep Spring Clean with a transformational week of purifying and clearing physical, mental and emotional stress, tension, toxins and impurities and jumpstart and stabilize your foundational self-love and self-care lifestyle program.
Restore your Health + Wellness on all levels so that you feel like you are the living embodiment of your highest and healthiest potential.
Visit HERE for more information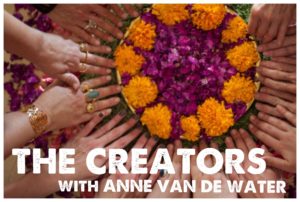 THE CREATORS
June 5 – July 31
The CREATORS is an 8 Week long Visioning and Accountability Group of CREATORS to help you manifest one or more of your Big Visions including:
*Personal Health/Wellness
*Home Organization
*Love and Relationships
*Money and Abundance
*Career and your offerings
*Travel, Leisure, Hobbies, Creativity and Adventure
*Soul and Spirit centered living
And/Or anything else your heart desires that you wish to create
You can attend IN PERSON in SANTA BARBARA, CA
OR JOIN US LIVE VIA THE INTERNET FROM ANYWHERE IN THE WORLD VIA LIVE STREAM CLASSES.
AND…VIDEOS ARE PROVIDED OF ALL CLASSES.
June 5 – July 31, 2018
Class sessions: June 5, 12, 19 / July 3, 17, 31
Meetings on Tuesday evenings from 6:30-8pm PST
At a beautiful and magical shangri-la in the foothills of Santa Barbara.
$399 REGISTER NOW 
$349 each if you join with a friend REGISTER NOW
Contact me HERE if you need a payment plan
If you miss a class there will be a video of the class available for you to access at any time.
Visit HERE for more information
____________________________________________________
2018 ON-GOING CLASSES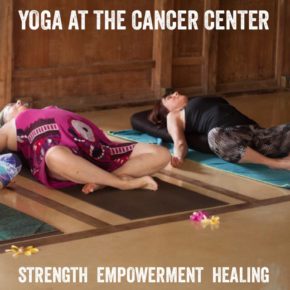 YOGA CLASSES AT THE RIDLEY TREE CANCER CENTER OF SANTA BARBARA

For Patients in Treatment and Recovery and their Caregivers
Every Wednesday:
2-3pm: Yoga for Strength and Empowerment
3:15-4:15: Yoga for Healing
Visit HERE for more info
---