2017 EVENTS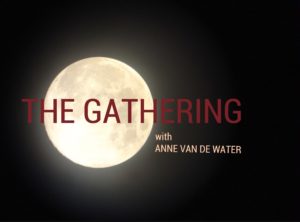 THE GATHERING
Tuesday, April 11, 2017
6:30-8:30pm PST
$40 in person in Santa Barbara, CA
REGISTER NOW
$35 via Live Stream
REGISTER NOW
$35 Video (sent out April 12)
REGISTER NOW
Light snack provided
Join me for THE GATHERING to connect with and attune to the Full Moon in Libra.
New Moon and Full Moon is a powerful time to GATHER together and practice Gentle Yoga and movement, breathe, chant, meditate, clear and balance our Chakras, share, connect, intend, clear, bless, vision, and gather around the fire circle outside under the Moonlight (if it is clear) and inside by the fireplace (if it's raining) in ceremony with so that our wishes, prayers and intentions are heard.
Every Full and New Moon activate powerful energies within us.
The Full Moon in Libra is a powerful time for creating and activating:
*Healthy and Harmonious Relationships
*Internal and external Beauty
*Harmony
*The Art of living well
*Beautiful living spaces
*Charm
*Being social
*Being diplomatic
*Being easy going, adaptable and flexible
*Being graceful
*Thinking clearly
The Full Moon in Libra is a super powerful time for releasing:
*Toxic, disfunctional, unhealthy and unharmonious relationships
*Being overly Self-indulgent
*Being overly dependent on others
*Being indecisive
*Being calculating or manipulative
*Being a people pleasure
Saturday, May 6 – Friday, May 12, 2017

7-8:30am daily

Attend in person in Santa Barbara, CA.
Or attend via Live Stream classes from anywhere in the world.
Videos provided of all classes.
$150 REGISTER HERE

Begin the new year with a transformational week of cleansing and clearing physical, mental and emotional stress, tension, toxins and impurities and jumpstart and stabilize your foundational self-love and self-care lifestyle program.
Restore your Health + Wellness on all levels so that you feel like you are the living embodiment of your highest and healthiest potential.
Visit HERE for more information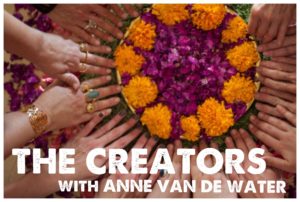 The CREATORS is a 6 Week Visioning and Accountability Group of CREATORS to help you manifest one or more of your Big Visions including:
*Personal Health/Wellness
*Home
*Love and Relationships
*Money and Abundance
*Career and your offerings
*Travel, Leisure, Hobbies, Creativity and Adventure
*Soul and Spirit centered living
And/Or anything else your heart desires that you wish to create
You can attend IN PERSON in SANTA BARBARA, CA
OR JOIN US LIVE VIA THE INTERNET FROM ANYWHERE IN THE WORLD VIA LIVE STREAM CLASSES.
AND…VIDEOS ARE PROVIDED OF ALL CLASSES.
Tuesday, April 25 – Tuesday, June 6, 2017
Meetings every Tuesday evening from 6:30-8pm PST
At a beautiful and magical shangri-la in the foothills of Santa Barbara.
$299 REGISTER NOW
$249 each if you join with a friend REGISTER NOW
If you miss a class there will be a video of the class available for you to access at any time.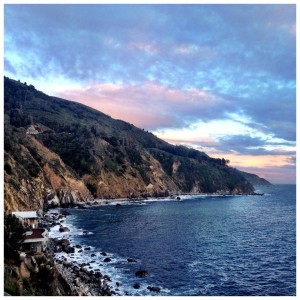 THE ESALEN INSTITUTE is TEMPORARILY CLOSED while Highway 1 is being repaired.
I will be back in with updated dates posted as soon as Esalen is open.
I will be a guest teacher teaching Yoga, Pranayama and A Journey Through the Chakras as part of the Movement Schedule open to everyone at The Esalen Institute in Big Sur, CA.
Please visit www.esalen.org to book a personal retreat or workshop.
____________________________________________________
2017 ON-GOING CLASSES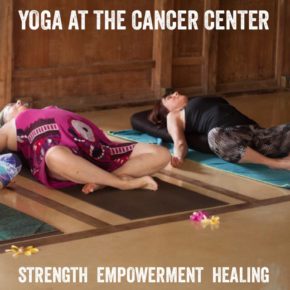 YOGA CLASSES AT THE CANCER CENTER OF SANTA BARBARA

For Patients in Treatment and Recovery and their Caregivers
Every Wednesday:
2-3pm: Yoga for Strength and Empowerment
3:15-4:15: Yoga for Healing
Sansum Clinic / 317 West Pueblo Street / Visit HERE for more info
---