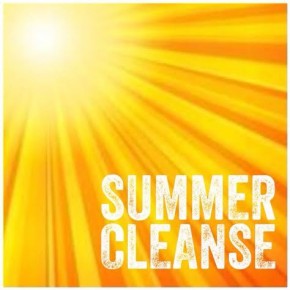 VIBRATION TRANSFORMATION SUMMER CLEANSE
Saturday, July 11 – Friday, July 17, 2015
7-8:30am daily
Santa Barbara, CA.
$150
Register by contacting me HERE
Calibrate to the Summer season with a transformational week of Summer cleansing and jumpstart and stabilize your foundational self-love and self-care lifestyle program.
Raise your vibration on all levels so that you feel like you are the living embodiment of your highest and healthiest potential.
I love this particular cleanse because Anne empowers us to listen to our own inner guidance system and emphasizes that one way is not the best way for all. She creates a nurturing and safe space for us to come more into alignment with our own most radiant selves. ~Lisa Beck, Santa Barbara
Life is challenging. Sometimes I can become so overwhelmed with responsibilities, stress and environmental stimulants that I become frozen, dull and stagnant. The Vibration Transformation Cleanse is a key to detoxifying all the yuck and allowing myself to open up to all the beauty and creativity that lives inside myself. It's like filling up the gas tank so I can go the extra mile. ~Kathy Kelley, Santa Barbara
My week long cleanse with Anne was delightful from start to finish. I love working in a group setting supported by people on this journey to shed and shift and live in a net and healthier way. Having Anne's thorough knowledge filled with humor and loving support is just what I needed. Thank you Anne. I love you. ~Nicola Ghersen, Santa Barbara
Anne is a very gifted and knowledgable teacher who embodies living authentically by tuning into and getting clear about how to create small shifts that lead to big changes. Se is able to effectively communicate and share her powerful tools for living  high vibrational lifestyle in all areas of your life. I will definitely continue to apply these gifts with myself and with my students and clients. ~Melanee Cooper, Owner of Healthy Zen in Santa Barbara
Life is an amazing journey of being tapped in, alive, present and forever learning and growing. Anne's wrk and her Vibration Transformation lifestyle program and cleansing way of life awakens people to their highest potential. It opens us up to receive messages which relate in a harmonious walk on our Planet Earth. Having a space and class that downloads  meditation, yoga, nutritional, emotional and spiritual guidance is an amazing gift to anyone who has the pleasure to be a part of Anne's trainings, retreats of cleanses. Feeling grateful! ~Luisa Hyatt, Santa Barbra
I wish everyone would take the opportunity to spend at least a week learning from Anne. This week truly has been emotionally, physically, and mentally transformational for me. I feel so fortunate, so alive an, and, especially, so grateful. ~Gabriela, Santa Barbara
This cleanse is for you if you are:
*Addicted to sugar/wheat/meat/dairy/alcohol/caffeine
*Overweight
*Out of shape
*Feeling toxic
*Holding onto emotional grudges, hurts, sadness, resentments or upsets from past life challenges
*Thinking/feeling/speaking/acting negatively
*Feeling physical/mental/emotional stress and tension
This cleanse is for you if you want to feel more:
*Alive, Awake and glowing with Life Force Energy
*Youthful and Healthy
*Energized and Revitalized
*Calm, Confident and Present
*Loving, Compassionate and Connected
*Clean and Clear
*Energized, Centered and Focused
*Renewed, Refreshed and Revitalized
Every morning we will meet from 7-8:30am for:
*Yoga
*Raw Food and Juicing guidance
*Meditation
*Conscious Breathing
*Emotional Cleansing practices
*Physical Cleansing practices
*Deep Relaxation
*Align and Balance your Chakras
*Learn about how to live in alignment with planetary influences
*Clean and clear your living environment
*Attune to the special energies of the Summer season to stay in balance
*Connection with beautiful people who share your commitment to living life rooted in self-love and self-care.
I will give you several paths to follow for your individual needs.
No food, juice or other supplies are provided.
In this way you will get into the groove of choosing the specific foods and juices that are best for you and prepare it yourself so that it is infused with your own mojo & LOVE.
By going to Farmer's Market to get your own fruits & veggies you will be eating foods imbued with the super good vibes of Santa Barbara & raise your vibration to match her sublime radiant beauty.
And, you will build positive community relationships with the salt of the Earth folks who graciously grow the food that you are eating & drinking & know exactly where your food came from, how it was grown & whose energy cultivated it.
Or…you can explore and build relationships with the many incredible food & juice establishments in SB whose mission is to provide you with high vibration nutrition & support them in their mission as they support you on your cleanse.
By the end of this powerful week you will have created a personal foundational self-love and self-care lifestyle plan that you can practice and continuously return to forever.
This transformational week will give you sustainable roots of support from which you can grow and cultivate your healthiest and highest potential.
I love Yoga, Raw Food, Juicing and radiant living. I have 21 years and 21,000 hours experience as a Yoga Teacher, Vibration Transformation Coach/Consultant, Energy Healer, Raw Gourmet Chef and Juice Feaster.
I am devoted to supporting my tribe in creating a lifestyle based in radical self-love and self-care.