Hello there Sweet Tribe!
With great gratitude in my Heart, for one day only on Monday, November 30 I am expressing my love and gratitude to you all by offering 10% off of the NEW YEAR CLEANSE, the VISION COURAGE ACTION MANIFESTATION Group New Year session, Personalized Yoga Videos, and coaching packages and will be donating 5% of all the proceeds to The Organic Soup Kitchen in Santa Barbara, CA. (read all about them and their wonderful community service below).
All of these offerings are how I do my best to support you feeling Calm, Peaceful, Joyous, Loving, Abundant, Grounded, Present, Expansive, Content and Grateful during the Holidays and every day of the year.
I have also already given away a 50% off scholarship to NEW YEAR CLEANSE to one person, and there is still a 50% scholarship available for the VISION COURAGE ACTION MANIFESTATION Group New Year session for one person and a 50% scholarship available for a SINGLE COACHING SESSION for one person.
Gift Certificates are available as well as all of these offerings are available for you to gift to your friends and family.
Check out all the details below.
Respond HERE by  Tuesday, December 1 at 7am PST  to register for any of these offerings and I will send you a follow up email to register you.
I truly am grateful for you and am wishing you a healthy, peaceful and beautiful Holiday season filled with a sense of deep gratitude in your Heart for the countless blessings in our lives.
I hope to see you soon.
I LOVE YOU AND I SUPPORT YOU.
In the Spirit of TRUTH and LOVE always,
Anne
********************************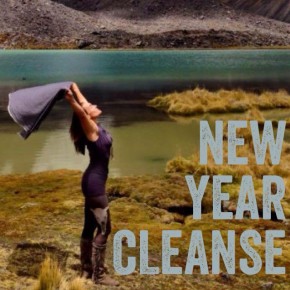 NEW YEAR CLEANSE
$135 / Regular Price $150
Saturday, January 2 – Friday, January 8, 2016
Every morning from 7-8:30am
At a beautiful private sanctuary in Santa Barbara, CA.
OR RECIEVE DAILY VIDEOS IN YOUR INBOX at 6am PST ANYWHERE IN THE WORLD
PRE REGISTRATION REQUIRED.
Respond to this message to register.
Visit HERE for more information.
Start the New Year off healthfully and calibrate to the Winter season with a transformational cleanse and jumpstart and stabilize your foundational self-love and self-care lifestyle program.
Raise your vibration on all levels so that you feel like you are the living embodiment of your highest and healthiest potential.
This cleanse is for you if you are:
*Addicted to sugar/wheat/meat/dairy/alcohol/caffeine
*Overweight
*Out of shape
*Feeling toxic
*Holding onto emotional grudges, hurts, sadness, resentments or upsets from past life challenges
*Thinking/feeling/speaking/acting negatively
*Feeling physical/mental/emotional stress and tension
This cleanse is for you if you want to feel more:
*Alive, Awake and glowing with Life Force Energy
*Youthful and Healthy
*Energized and Revitalized
*Calm, Confident and Present
*Loving, Compassionate and Connected
*Clean and Clear
*Energized, Centered and Focused
*Renewed, Refreshed and Revitalized
Every morning we will meet from 7-8:30am for:
*Yoga
*Raw Food and Juicing guidance
*Meditation
*Conscious Breathing
*Emotional Cleansing practices
*Physical Cleansing practices
*Deep Relaxation
*Align and Balance your Chakras
*Learn about how to live in alignment with planetary influences
*Clean and clear your living environment
*Attune to the special energies of the Fall season to stay in balance
*Connection with beautiful people who share your commitment to living life rooted in self-love and self-care.
IF YOU CANNOT JOIN US LIVE IN SANTA BARBARA I WILL SEND YOU SPECIALLY CREATED VIDEOS TO YOUR INBOX EVERY MORNING AT 6AM PST.
*******************************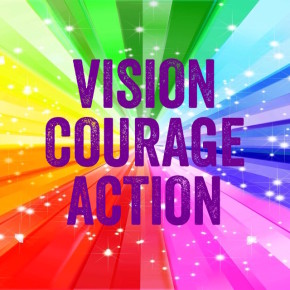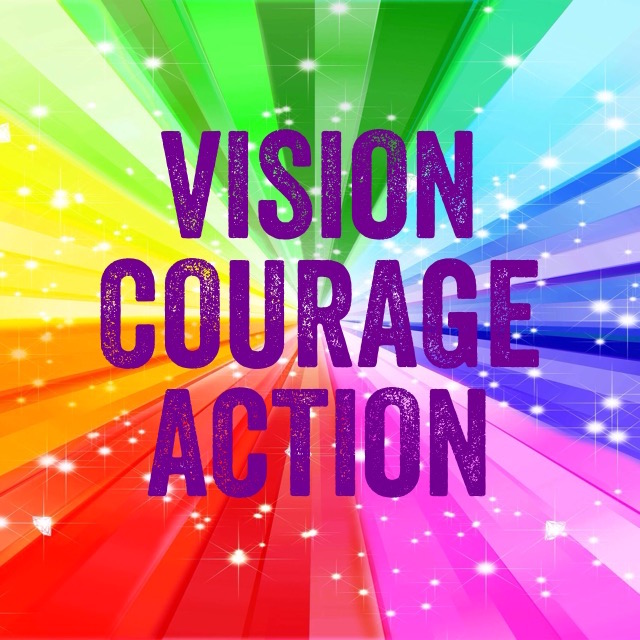 VISION COURAGE ACTION MANIFESTATION GROUP – NEW YEAR SESSION
$269 / Regular Price $299
$249 each if you join with a friend
$224 / Regular Price $249 for former VCA Participants
A 6 Week Visioning and Accountability Group to manifest one or more of your Big Visions for 2016.
Meetings every Tuesday morning from 7-8:30am
Tuesday, January 12 – Tuesday, February 23, 2016
Join our live classes at a beautiful and magical shangri-la in the foothills of Santa Barbara, CA or join us via live stream via the internet.
Videos of all classes are provided.
Visit HERE for more information.
As you continuously raise your vibration to match your highest potential you will become a true Master at being your own unique and wonderful self living in alignment with who you truly are and why you are truly here.
But Self-Mastery is not a fast process. It is a step by step process and one of your major guides along the way is to follow the energy of what excites you.
By focusing on manifesting just one or two of the things that excite you in life you will be one step closer towards total self mastery and will have the deep satisfaction and happiness that comes from accomplishing a goal that is in alignment with your true essential nature.
During this powerful 6 week process we will focus on creating a vibrational and foundational lifestyle transformation so that your thoughts, words, feelings and actions are a resonate match with what you truly Love, totally lights you up and invokes happiness and bliss within so that you become the living embodiment of the things that you deeply desire to manifest in 2016.
During this 6 week process previous participants have totally revamped their daily self-love and self-care program, lost weight, got into the best shape of their lives, totally organized their homes, completed writing their book, recorded their Albums, created and launched their new websites, organized and hosted retreats, created new menus for their restaurants, created their business logo and brand, designed new clothing lines and so much more while deepening their relationships with their partners, children, friends and family, aligning with their deepest Values and have completed the 6 week session feeling more alive, happy, healthy, peaceful and successful than ever.
On Tuesday mornings for 6 weeks we will meet from 7-8:30am.
This 6 week session will include:
*Meditations, Visualizations and Sharing with an empowered group of individuals devoted to manifesting their greatest Visions
*Empowerment conversations about our core themes of VISION, COURAGE and ACTION
*Specific exercises to help you be present with and then clear the inevitable fear, doubt, insecurities and challenges that arise when you devote yourself to manifesting your Vision so that you can tap into the COURAGE to manifest your VISION
*Writing exercises creating a powerful Vision Statement
*Get clear about the feelings that you want to cultivate as you create your Vision
*Create a clear big pan of action, a weekly plan of action and a daily plan of action
*You will have a one on one accountability partner to help you process everything that you are going through and to help you stay on track and in alignment with your Vision
*We have a private FaceBook Group where we can post inspirational messages and encourage each other
*You will receive a workbook to help you navigate your 6 week manifestation journey
*You will have learned life long skills that will help you manifest anything that you desire
*Videos of all live classes will be sent out shortly after all classes
***********************************************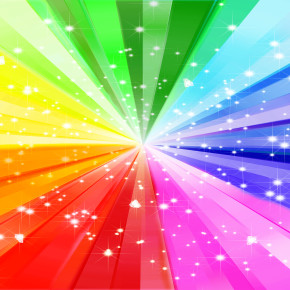 VIBRATION TRANSFORMATION ONE ON ONE COACHING
SPECIAL NEW YEAR PACKAGE
$629 / Regular Price $699
Includes 2 hour Foundational Discovery Session plus 2 one hour follow-up sessions
FOUNDATIONAL PACKAGE
12 hour package $1799 / Regular Price $1999
Includes 2 hour Foundational Discovery Session plus 10 one hour follow-up sessions
SINGLE SESSION
$149 / Regular Price $175
Coaching on anything you want to focus on
Visit HERE for more info
As an Associate Certified Life Coach by the International Coaches Federation I am devoted to supporting you in raising your vibration to match your mission, message and vision.
Your mission is why you are here. It's the purpose of your life.
Your message is the one core energy that you want to be communicating when you think, speak and act.
Your vision is your personal big dream for yourself and the collective dream that you hold for all of humanity and existence.
It's big stuff.
And that's what you're up to.
You are a big Hearted Soul centered visionary here to make a positive contribution to the world.
And the #1 thing that can happen is that you when you're on a mission is that you can get all caught up in the go go go and forget about why you are doing what you're doing, what matters most to you and of course taking care of yourself.
I know because that's how my life was for a long spell.
And I felt no bueno.
So I made some mega changes.
I totally transformed my vibration.
And my mission is to help you change yours if you're ready.
If you are a super motivated and committed to make some major spiritual, emotional, physical, mental changes and want to raise your vibration and want to:
*Get clear about who you are and why you're here and what you value most in life.
*Realign with what you truly Love, what Lights you up and invokes the deepest states of Bliss
*Make consious choices in all areas of your life with people, places and things so that everything is a resonant match with your mission, message and vision.
*Create your own personal foundational self-love and self-care lifestyle based on Nutrition, Movement, Meditation, Conscious Breathing, Emotional Cleansing, Physical Cleansing, Rest and Relaxation
*Receive coaching in all areas of your life
*********************************************************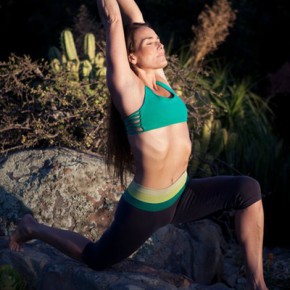 PERSONALIZED YOGA VIDEOS
$179 / Regular Price $200
One of my greatest passions is creating personalized Vibration Transformation Yoga Videos.
Before starting the project I ask you the in depth questions to create a Yoga video that is perfect for your specific needs physically, mentally, emotionally and spiritually.
Here's a testimonial from one of my clients:
Anne is a one of a kind yoga instructor, her yoga encompasses all the things I require from my yoga practice. After asking a few questions on how you would like the video tailored to fit your specific needs she makes it JUST so. She leads you through a mind clearing peaceful guided meditation to clear stress and tension. Then the yoga practice begins targeting your points you asked for. All along the way Anne is inspiring you to be your stronger future self. The video was tailored for exactly what I asked for I am so grateful I can now practice anywhere any time.
-Michele P., Santa Barbara, CA.
Check out a sample video —> HERE <—
Respond to this newsletter if you would like a personalized Yoga Video
*****************************************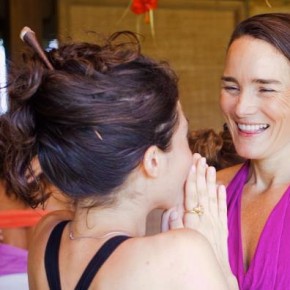 SCHOLARSHIPS AVAILABLE
I am GIVING AWAY a 50% off scholarship for the:
*NEW YEAR CLEANSE to one person
*VISION COURAGE ACTION MANIFESTATION Group New Year session to one person
*SINGLE COACHING SESSION to one person.
If you are interested in this offer then please respond to this email and tell me which of the following offers you are interested in. Please let me know about the service you are doing in the world, what your core intention is for participating in any of the offerings, and why you feel you are the perfect person to receive this gift. Thank you 🙂
I love you and I support you.
************************************************
DONATION
I will be donating 5% of all the profits from sales on Serene Saturday and Satisfied Sunday to The Organic Soup Kitchen in Santa Barbara, CA., my home town…because I always do my best to Think Globally and Act Locally.
The Organic Soup Kitchen believes that no person regardless of financial status shall compromise the quality of food they feed themselves or their family.
They operate under the premise that humanity can heal itself when offered a foundation of nutrition and compassion.
They are committed to achieving this in ways that are organizationally and financially sustainable, and environment and employee friendly.
The Organic Soup Kitchen just hosted their 7th Annual Community Thanksgiving Dinner where they provided a hot meal for 800-1000 people who are homeless, in transition or simply needed a feeling of connection and togetherness on Thanksgiving. They will be doing the same on Christmas Day.