As 2016 comes to a close and the new year is approaching it's a powerful time for CONSCIOUS COMPLETIONS and NEW BEGINNINGS.
That is why I am so happy to invite you to 2 powerful workshops to help you consciously COMPLETE 2016 and VISION your new year.
They are called THE COMPLETION and THE VISION.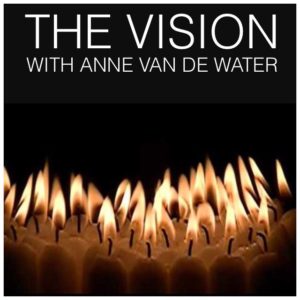 THE COMPLETION
Complete 2016 in a conscious and grateful way
Wednesday, December 28 from 6-9pm PST
Join Live in Santa Barbara or via Live Stream from anywhere in the world or watch the video of the class
if you cannot make it at the scheduled time
$55 in person / $50 via Live Stream or video
Includes Yoga, Breathwork, Emotional/Mental Cleansing, Meditation, Relaxation, Group Sharing and Completion Rituals+Blessings and a Fire Ceremony to help you consciously complete 2016
Light snack provided
REGISTER BY SENDING A PAYPAL TO ANNE@ANNEVANDEWATER.COM WITH A NOTE TELLING ME YOUR NAME, EMAIL ADDRESS AND IF YOU ARE ATTENDING IN PERSON, VIA LIVE STREAM OR WATCHING THE VIDEO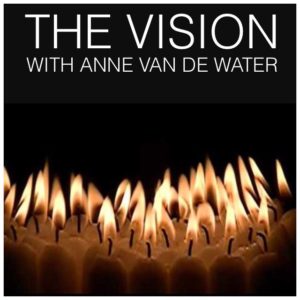 THE VISION
Vision your New Year
Wednesday, January 4 from 6-9pm PST
Join Live in Santa Barbara or via Live Stream from anywhere in the world or watch the video of the class if you cannot make it at the scheduled time
$55 in person / $50 via Live Stream or Video
Includes Yoga, Breathwork, Emotional/Mental Cleansing, Meditation, Relaxation, Group Sharing and Completion Rituals+Blessings and a Fire Ceremony to help you Vision the New Year
Light snack provided
REGISTER BY SENDING A PAYPAL TO ANNE@ANNEVANDEWATER.COM WITH A NOTE TELLING ME YOUR NAME, EMAIL ADDRESS AND IF YOU ARE ATTENDING IN PERSON, VIA LIVE STREAM OR WATCHING THE VIDEO
*********
SIGN UP FOR THE COMPLETION + THE VISION AND GET $10 off
$100 IN PERSON FOR BOTH WORKSHOPS
$90 VIA LIVE STREAM OR VIDEO FOR BOTH WORKSHOPS