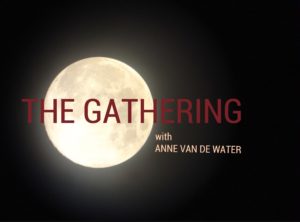 I am so happy to invite you to:
THE GATHERING
Friday, February 10, 2017
6:30-8:30pm PST
$40 REGISTER HERE
Santa Barbara, CA.
Light snack provided
Join me for THE GATHERING to connect with and attune to the energy of the Full Moon Eclipse in Leo.
The Full Moon Eclipse in Leo is a powerful time to GATHER together and move, dance, breathe, chant, meditate, connect, intend, clear, bless, vision, and gather around a big fire in ceremony with rituals under the Full Moon light so that our prayers and intentions are heard.
The intentions that we set during Eclipses are especially powerful and impact our lives for years to come.
Every Full and New Moon activate powerful energies within us.
The special energies of this magical night will support you in:
*Courageously burning up, clearing and cleansing anything that is blocking your unque creativity and authentic expression
*Daring to be and do something different
*Being seen and heard
*Standing in your strength and empowerment
*Being loud and proud of who you are
*Expanding in a more bold and courageous way

🌕
🌖
🌗
🌘
🌑
🌒
🌓
🌔