2021 OFFERINGS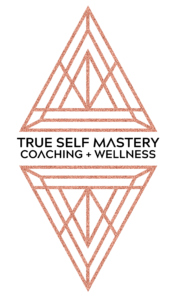 As an Associate Certified Life Coach by the International Coaches Federation and The International Coaches Federation, I am devoted to supporting you in raising your vibration to match your purpose, values and vision.
Your purpose is why you are here. It's the higher purpose of your life.
Your values are your guiding principles and golden rules and what you feel is most important in your life.
Your vision is your personal big dream for yourself and the collective dream that you hold for all of humanity and existence.
It's big stuff.
And that's what you're up to.
You are a big Hearted Soul centered visionary, teacher, leader, healer and Agent of Change here to make a positive contribution to the world.
And the #1 thing that can happen is that you when you're on a mission is that you can get all caught up in the go go go and forget about why you are doing what you're doing, what matters most to you and of course taking care of yourself.
I know because that's how my life was. So I made some mega changes. I totally transformed my life so that my life now truly matches who I am.
And I am here  to help you transform your life if you're ready.
If you are a super motivated and committed to make some major spiritual, emotional, physical, mental changes and positively transform your relationships with people, places and things and want to:
*Get clear about who you are and why you're here and what you value most in life.
*Realign with what you truly Love, what Lights you up and invokes the deepest states of Bliss
*Make conscious choices in all areas of your life with people, places and things so that everything is a resonant match with your purpose, values and vision.
*Create your own personal foundational self-love and self-care lifestyle based on Nutrition, Movement, Meditation, Conscious Breathing, Emotional Cleansing, Physical Cleansing, Rest, Relaxation and Sleeping
*Receive coaching in all areas of your life
TO LEARN MORE ABOUT TRUE SELF MASTERY COACHING + WELLNESS VISIT ME HERE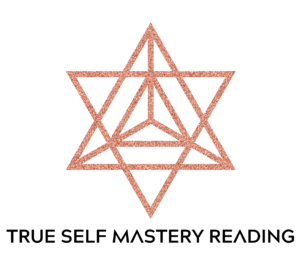 TRUE SELF MASTERY READINGS are a blend of Human Design, The Gene Keys and the North and South Nodes of Astrology.
These are all incredible systems of wisdom for gaining greater insight into your Soul's higher purpose, your optimal work in the world, how to access greater radiance and energy, how to be of the greatest service possible to yourself and others, how to make wise decisions based on who you truly are and what is most important to you and what your Soul has already mastered and is here to master.
You will also receive deep insights about how to move out of operating from your shadow (and we all have a shadow side), how to operate more deeply from your greatest gifts and how to activate your innate powers so that you can navigate through your inner and outer life with more ease, grace and mastery.
TO LEARN MORE ABOUT TRUE SELF MASTERY READINGS AND TO ORDER YOURS VISIT HERE
My clients tell me that it feels like these readings are like receiving the owner's manual for their life that they wished they had received at their birth.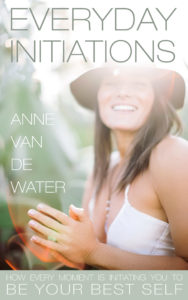 I am so happy to share that my latest book EVERYDAY INITIATIONS: How Every Moment is Initiating You To Be Your Best Self, published by Waterside Publishing, is available on Amazon in paper book, Ebook and Audiobook.
I am incredibly grateful for my publishers Waterside Productions, one of the most successful literary agencies in the world with more best-sellers and more copies sold than any other agency in existence.
Huge gratitude flowing to NY Times best selling author and all around stellar human being Gay Hendricks for encouraging me to write the book, for writing the foreword and for helping to me to get it published.
If you would like a signed copy of EVERYDAY INITIATIONS sent to you for $19.99 (signed paperback plus U.S. shipping) please follow THIS link.
Your copy will be sent to you the week of December 2, 2019:
Follow THIS link to get EVERYDAY INITIATIONS in paperbook, EBook and Audiobook at Amazon
If you love the book then please leave a review on Amazon.
Thank you for your love and support!
2021 CLASSES + EVENTS
Every month since 2010 I have taught at The Esalen Institute in Big Sur, CA.
Upcoming dates: I will be a Teacher In Residence during May, June, July and August 2021.
The dates I will be teaching are:
May 3-6 / May 10-14 / May 17-20 / May 24-27
June 4-6 /June 11-13 / June 18-20 / June 25-27
July 29 – August 1
August 18, 20-22, 25
I will be teaching Yoga, Breathwork , Meditation, Deep Relaxation and other Health and Wellness practices incorporating Life Coaching as part of the classes open to everyone at Esalen.
Please visit www.esalen.org to book The Rituals of Esalen or a workshop.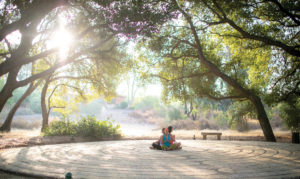 RANCHO LA PUERTA
#1 International Destination Spa in Travel + Leisure's 2020
World's Best Awards
I will be a Guest Teacher:
September 4-17
October 23 – November 6
I will be leading Fundamentals of Yoga, Restorative Yoga, The Sound Journey, Meditation, Inner Journey Guided Meditation, Labyrinth Walks and Guided Hikes.
Join me for a FREE workshop called THE CONSCIOUS COMPLETION to help you complete 2021 in a conscious way.
Søren Kierkegaard said:You understand life looking back.In The Conscious Completion workshop we will look back over the past year so that: *You have a better understanding of yourself and your life and why everything unfolded the way that it did over the past year *You have a better understanding of how you lived in alignment with or lived out of alignment with who you truly are and what is most important to you in your life over the past year *You have a better understanding of how your choices with your thoughts, beliefs, feelings, words and actions and in your relationships with people, places and things were a match or were not a match with your purpose, values, message and big vision for your life over the past year *You have a better understanding of transformations you want to make in the new year This workshop will guide you through the process of consciously letting go of 2021 in order to come into greater alignment with your truest deepest highest Self and inner guidance so that you are 100% energetically available to welcome in what you are devoted to create in 2022. It is most powerful to do this inner work before the end of 2021.Here are all the details about The Conscious Completion:December 27, 2021 from 3-4pm PST Live on Zoom (link provided after you register)If you cannot make it to the live workshop a link will be sent to you afterwards.This link to registerFollow
You live life looking forward.
2022 CLASSES + EVENTS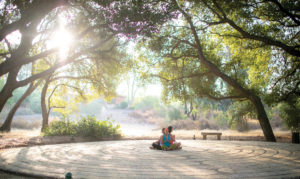 RANCHO LA PUERTA
#1 International Destination Spa in Travel + Leisure's 2020
World's Best Awards
I will be a Life Coach Presenter:
February 19-26, 2022
Empower Yourself to Live a life of Purpose, Value and Vision
Follow THIS link to learn more and to book your stay