2019 EVENTS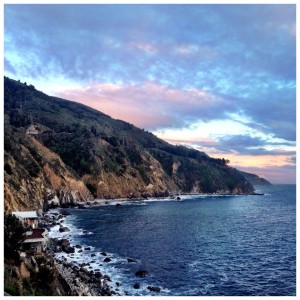 THE ESALEN INSTITUTE

Every month since 2010 I have taught at The Esalen Institute in Big Sur, CA.
Upcoming dates: September 20-22
I will be a guest teacher teaching Restorative Yoga, Pranayama, Slow Flow Yoga, A Journey Through The Chakras and a Shamanic Clearing, Healing and Blessing session as part of the Experiential Program which open to everyone.
Please visit www.esalen.org to book a personal retreat or workshop.
*******************************************
ONE ON ONE AND GROUP COACHING
As an Associate Certified Life Coach by the International Coaches Federation and The International Coaches Federation, I am devoted to supporting you in raising your vibration to match your purpose, values and vision.
Your purpose is why you are here. It's the higher purpose of your life.
Your values are your guiding principles and golden rules and what you feel is most important in your life.
Your vision is your personal big dream for yourself and the collective dream that you hold for all of humanity and existence.
It's big stuff.
And that's what you're up to.
You are a big Hearted Soul centered visionary, teacher, leader, healer and Agent of Change here to make a positive contribution to the world.
And the #1 thing that can happen is that you when you're on a mission is that you can get all caught up in the go go go and forget about why you are doing what you're doing, what matters most to you and of course taking care of yourself.
I know because that's how my life was. So I made some mega changes. I totally transformed my life so that my life now truly matches who I am.
And I am here  to help you transform your life if you're ready.
If you are a super motivated and committed to make some major spiritual, emotional, physical, mental changes and positively transform your relationships with people, places and things and want to:
*Get clear about who you are and why you're here and what you value most in life.
*Realign with what you truly Love, what Lights you up and invokes the deepest states of Bliss
*Make conscious choices in all areas of your life with people, places and things so that everything is a resonant match with your purpose, values and vision.
*Create your own personal foundational self-love and self-care lifestyle based on Nutrition, Movement, Meditation, Conscious Breathing, Emotional Cleansing, Physical Cleansing, Rest, Relaxation and Sleeping
*Receive coaching in all areas of your life
TO LEARN MORE ABOUT COACHING WITH ME VISIT HERE
COMPLIMENTARY 30 minute consultation session for first timers
SCHEDULE HERE
**********************************
2019 ON-GOING CLASSES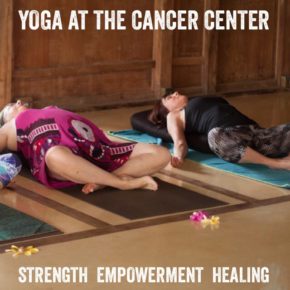 YOGA CLASSES AT THE RIDLEY TREE CANCER CENTER OF SANTA BARBARA

For Patients in Treatment and Recovery and their Caregivers
Every Wednesday for since 2000:
2-3pm: Yoga for Strength and Empowerment
3:15-4:15: Yoga for Healing
Visit HERE for more info