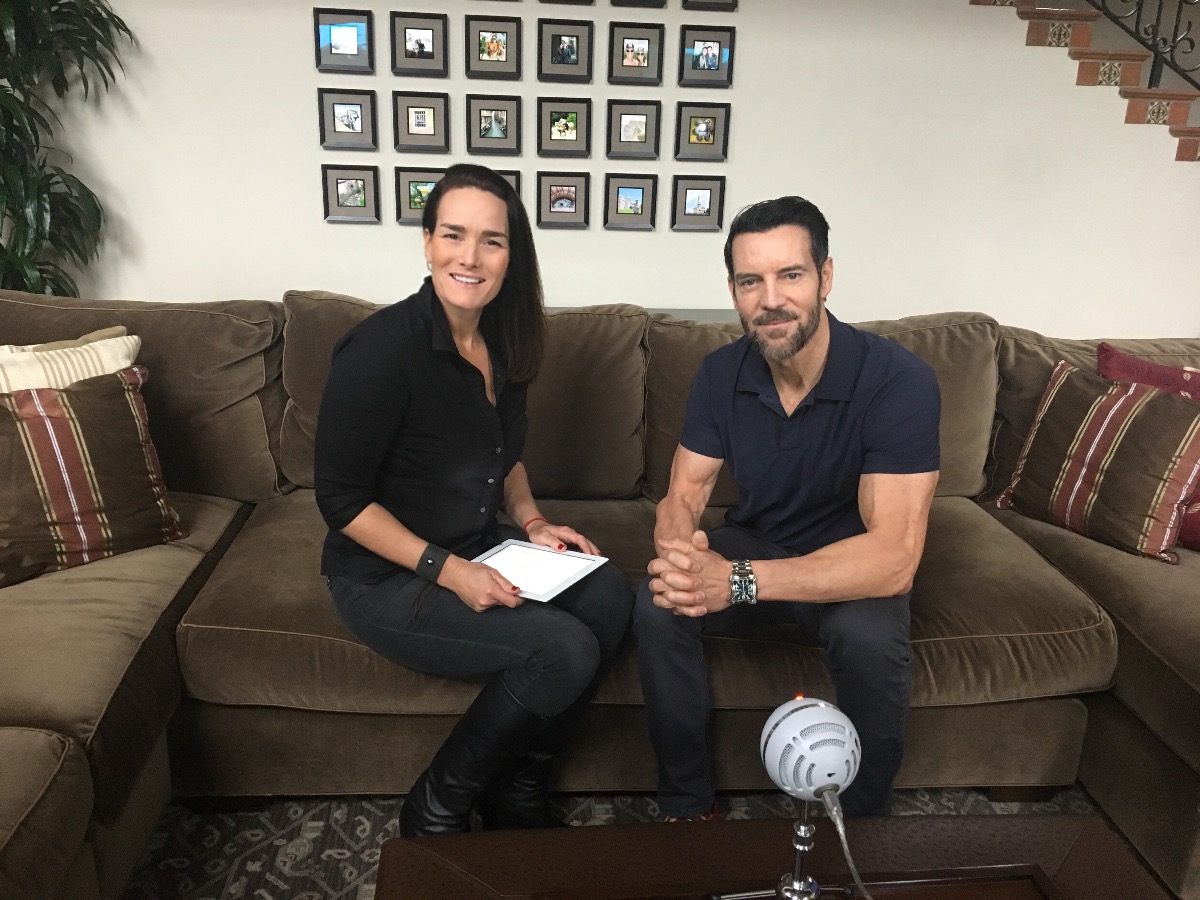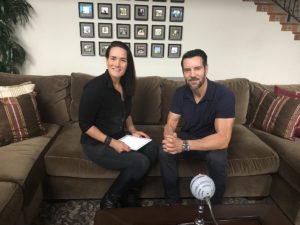 I am so excited today because I am sharing my first interview for my project THE REASON with Tony Horton.
Let it be known, this was my first interview ever.
I didn't know how to interview someone, let alone someone who has been interviewed countless times and is a total rock star of a human being
There was a time when I had no idea how to record something in Garage Band on my computer with a microphone or video something with a video camera and lighting or create music or edit a podcast or video or upload a podcast or upload a video to YouTube.
But the tagline for THE REASON is THE REASON REVEALS THE WAY.
There are incredibly inspirational visionaries, teachers and leaders in the world who can greatly help us in our lives by sharing their wisdom, experience, trials and tribulations, breakthroughs and good vibes with us.
THE REASON that I am creating THE REASON is because I am a connector and like to connect great people with great people and I like being in the presence of people that are doing everything that they can possibly do to transform their vibration, love their lives, inspire the world and be of the greatest service possible.
So, I figured out how to do all this technical stuff to get the teachings and messages of these inspirational people to you.
And along the way I am figuring out how to interview these epic folks who are gracing me with their sweet presence.
The energy of the Full Moon in Leo for the next 12 days is here to help you do the same.
Take chances.
Be bold.
Try something new.
Be unique.
Create.
Expand beyond your perceived limitations.
Roar.
Re-invent yourself.
Let go of needing to be perfect.
Empower yourself.
Be confident.
This is definitely the mojo that Tony is flowing in the interview.
Tony is the wildly popular creator of the best-selling fitness series: P90X®, P90X2®, P90X3®, and Ten Minute Trainer®, and most recently his 22-Minute military inspired workout, 22 Minute Hard Corps®.
Tony is a world-class motivational speaker and the author of top-selling books "Bring It", Crush It!" and his latest motivational book, "The Big Picture" 11 Laws that will change your life.
He has appeared on countless television programs as a fitness and lifestyle expert to promote healthy living through exercise and proper nutrition.
Tony believes that real and lasting change can happen when we commit to health as a lifestyle.
Exercise, whole foods, and the right mindset is the formula that leads to a vibrant, productive and full life for anyone who focuses on being the best they can be.
His Passion and Service in the world go far beyond Health and Wellness and that is why I am so excited that I had the great honor and pleasure of interviewing him about living in alignment with your Purpose, Values, Message and Vision.
He truly is one of the most loving, kind, caring, motivational, hilarious, fun, uplifting and inspirational people I have ever met and it was an awesome experience to interview him.
If you would like to learn more about Tony Horton and his amazing offerings, please visit him at www.tonyhortonlife.com
My vision for you is that this interview helps you get clear about THE REASONS that motivate you in your life and that it supports you in conjuring up greater COURAGE to openly and vulnerably share THE REASONS that inspire you to live in alignment with your Purpose, Values, Message and Vision with those you love and serve.
If you like it, then like it, love it, comment on it share it with those you love and serve and take some time to ask yourself these powerful questions about THE REASON why you do what you do and feel how you feel.
For more episodes and to learn more about my offerings, please visit me at anne@annevandewater.com
REMEMBER, THE REASON REVEALS THE WAY.
Have a beautiful day.
I love you and I support you.
In Truth, Love and Gratitude always,
Anne
Check out THE REASON interview with TONY HORTON podcast HERE